Balsamic vinaigrette on warm vegetables, what could be more season straddling than that?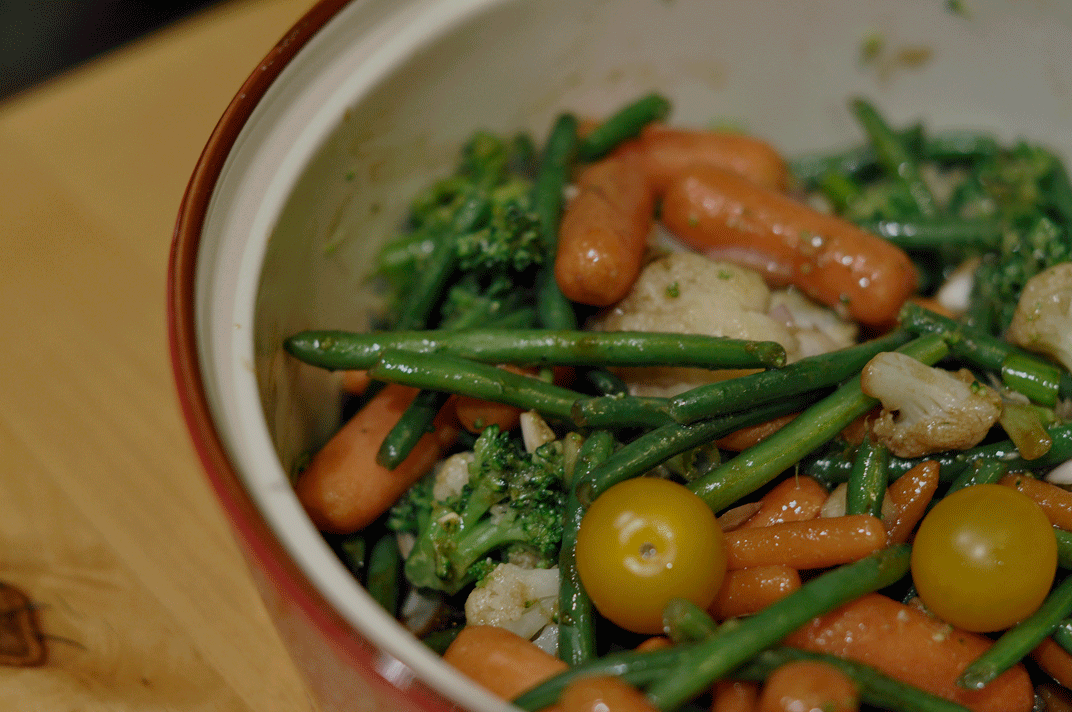 Spring is trying its best to establish a foothold here and I'm determined to help it along. Snow is in the forecast for tonight and tomorrow, but by the weekend we should be back in the 50's. I can feel it, the air's a little lighter, the elk have gone back up into the high country and the mornings are less bone chilling. In honor of such loveliness, I decided to make a spring/summer vegetable dish with the tiny yellow tomatoes that were in the market this week.  I know they are out of season and they didn't taste all that good, but I just needed something to tide me over until the summer vegetables start rolling into the Farmer's Market.
Print
Balsamic Vegetables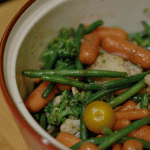 Scale
Ingredients
1

small bag of baby carrots

1

handful of fresh green beans

1

head of broccoli

1/2

head of cauliflower

1

small package of grape tomatoes

1/3 cup

olive oil

5

T balsamic vinegar

1

T Dijon mustard
salt and pepper to taste
Instructions
Steam all the vegetables except for the tomatoes for about 10 minutes
Drain thoroughly
Add the tomatoes
Whisk the olive oil, balsamic vinegar and Dijon mustard together and pour over the vegetables
Add salt and pepper to taste
I think I heard my aspens budding out while I was eating it!  Make summer vegetables with balsamic vinaigrette and help spring along, it's your civic duty.
Unless you're an avid skier, then you probably want to make stews and soups for a while…