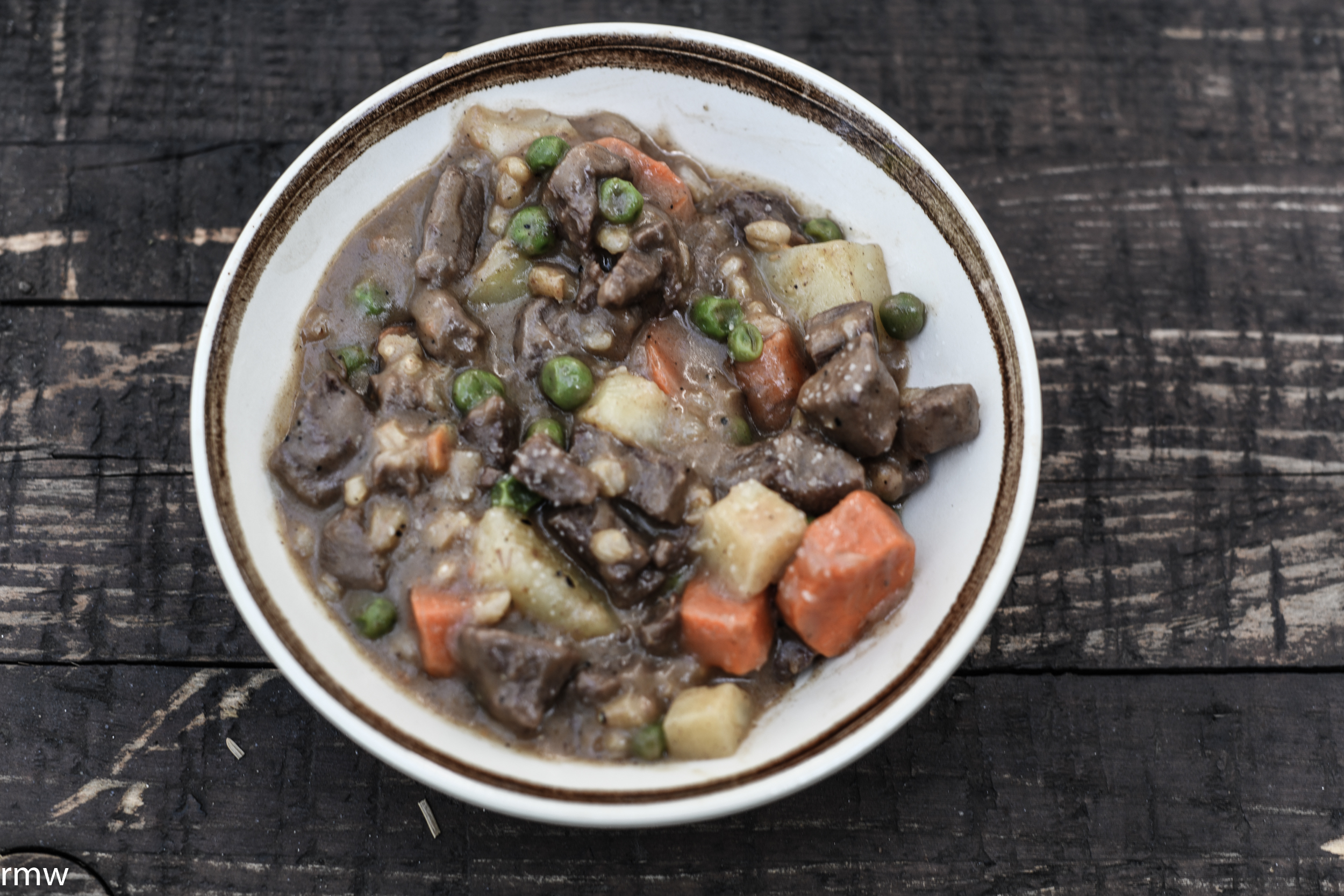 Cooking over an open fire has become a new obsession.  I don't need any new obsessions, but I have no control over these things. So it really isn't my fault I bought a new Dutch Oven and have been reading everything I can find on Dutch Oven cooking and thinking about how to spend more time cooking over a fire (maybe in my fireplace this winter?)  I can't help my obsessive nature, all I can do is try and channel it.
New Dutch Oven, isn't it cute?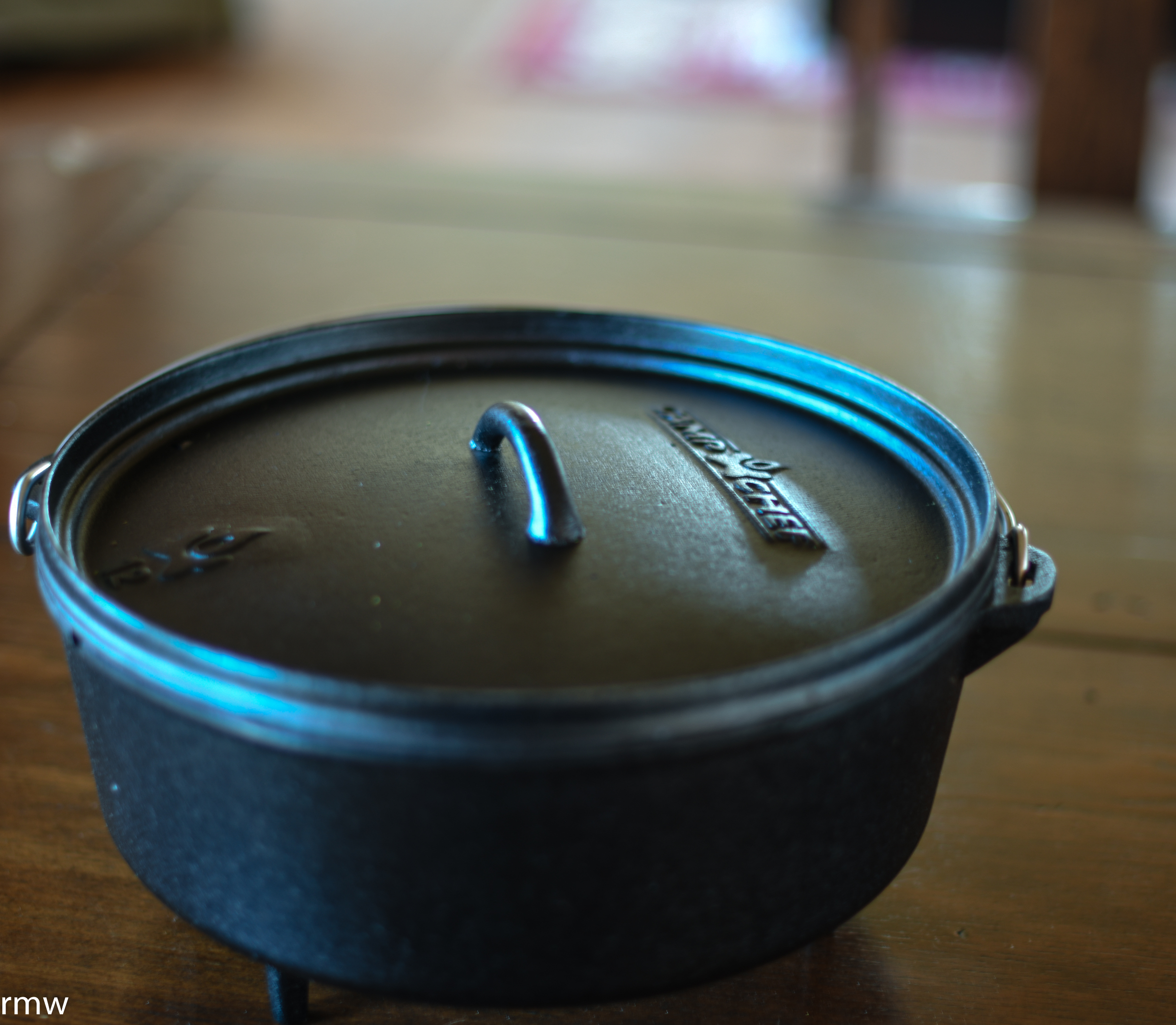 Print
Venison Stew on the Camp Fire
3

lbs of venison, cubed (you can also use beef)

2

t salt

3

T safflower oil

1

large onion, chopped

1/2

C all purpose flour

2

C beef broth

3/4

C barley

3

carrots, sliced into large slices

3

potatoes, peeled and cubed

3

C water more or less as needed
lots of ground pepper

1/2

C frozen peas
Instructions
Cube and salt venison
Put oil in oven and place over hot coals for a few minutes
Carefully add venison and chopped onion 
Let the venison and onion cook for about 5 minutes, stirring occasionally
Add flour and stirring constantly, let it cook for another few minutes
Slowly add the beef broth, stirring constantly
Add about a cup of water, stir thoroughly and cover, cook for about an hour
Add barley and let cook for another hour, adding more water as needed
Add carrots and let cook for another 15 minutes
Add potatoes, more water if needed, cover and cook for another hour or so
Add peas in the last 10 minutes of cooking
Cooking over an open fire isn't science, it's art.  Keep a close eye on your fire, adding wood or coals as necessary.  We made a bed of charcoal this time and put the oven on it and it provided a more even heat.  Check your oven every half hour or so and add water if it starts to look dry.
I love this kind of cooking, checking, stirring, babysitting the food, but it isn't for everyone!  If you're the impatient kind, you can always make this stew on your stove top.
If you don't have venison just use beef.