Written by Rocky Mountain Woman on December 12, 2014 – 7:13 am -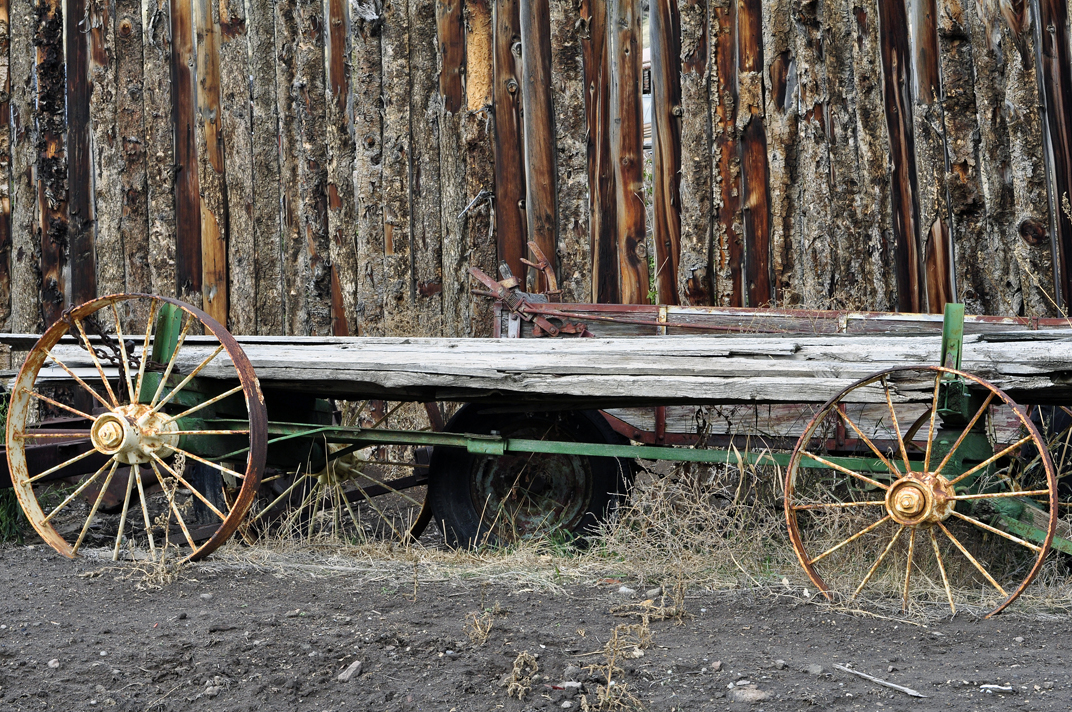 I wrote my first book when I was about 9 years old. I took a composition book out on the screened porch of my childhood home and sat at a table with a pencil and wrote an entire book in one sitting. I don't remember why I wanted to write a book. It was probably just because I loved books so much that creating one seemed like the ultimate accomplishment in life. I still believe that.
I spent a lot of years raising children, trying to work and keep a home for my family, basically just surviving. A book read here and there, a moment to capture my thoughts stolen from the everyday struggle to put food on the table when I was exhausted after working all day. I don't regret one moment of any of it. I loved being a wife and mother, but now it's time to pick up that composition book again and get after it.
I would love it if someone else figured out just how wonderful my writing is (hah hah hah), but that probably won't happen. I'm ok with that. What's important is the journey, not the destination. After my husband died, when my kids were old enough to stay at home alone for a week, I would sometimes take road trips with no destination. I'd literally back out of my driveway and then decide left or right and just drive. I ended up in Montana a lot. My subconscious must love Montana. I think those road trips were practice for the journey I'm on now. Writing away here in my little office with no real end in sight, not even caring where it all ends up, just enjoying the ride.
Posted in
She Shoots
,
She Writes
|
6 Comments »
Written by Rocky Mountain Woman on December 10, 2014 – 5:24 pm -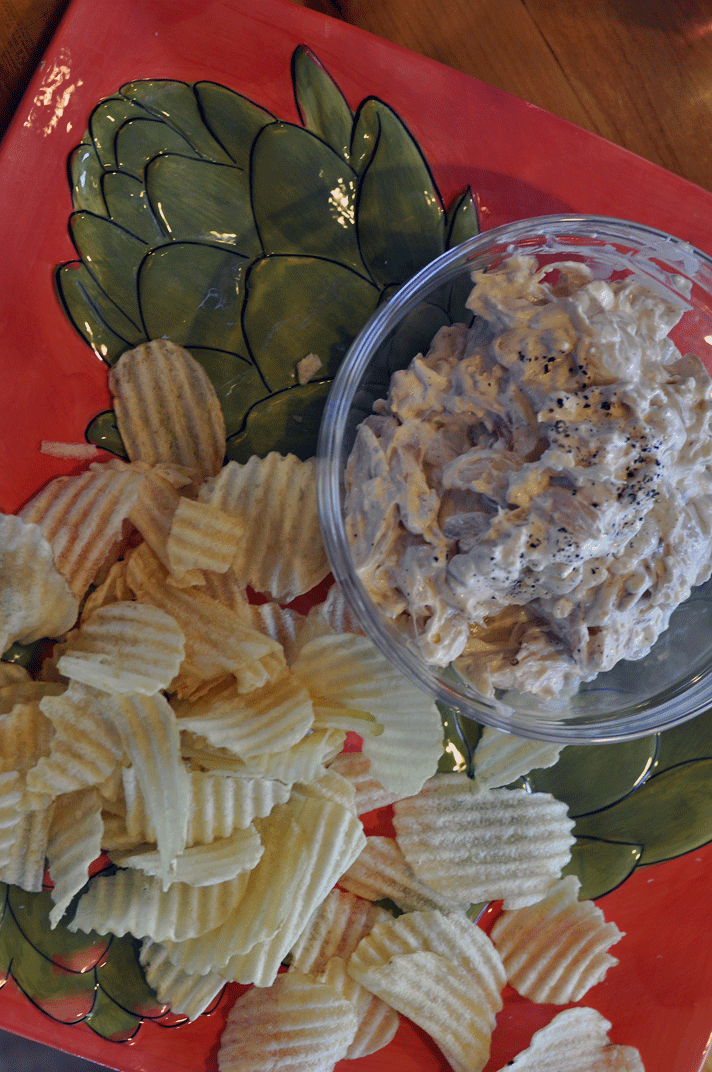 Ina Garten's Pan Fried Onion Dip is perfect for entertaining guests. With chips, of course. And veggies, if you feel it necessary…
It's just like the onion dip that comes out of a tub in the supermarket, only much much much better.
 

Ina's Pan Fried Onion Dip
Ingredients
2 large yellow onions
4 T unsalted butter
¼ c vegetable oil
¼ t ground cayenne pepper
1 t Kosher salt
½ t pepper from the mill
4 oz cream cheese, room temperature
½ cup sour cream
½ cup mayonnaise
Instructions
Cut the onions in half and then slice them into ⅛ inch thick half-rounds
Heat the butter and oil in a large skillet over medium heat
Add the onions, cayenne, salt and pepper and saute for 10 minutes
Reduce the heat to medium low and cook, stirring occasionally for 20 minutes or until the onions are caramelized
Allow to cool
Place the cream cheese, sour cream and mayo in the bowl of an electric mixer fitted with the paddle blade and beat until smooth
Add the onions and mix well
Serve at room temperature
This post is in honor of the letter "D" and part of Jenny Matlock's Alphabet Thursday. For more delicious "D" posts, please click here jennymatlock.blogspot.com/
Tags:
appetizer
Posted in
She Cooks
|
7 Comments »
Written by Rocky Mountain Woman on December 5, 2014 – 7:07 am -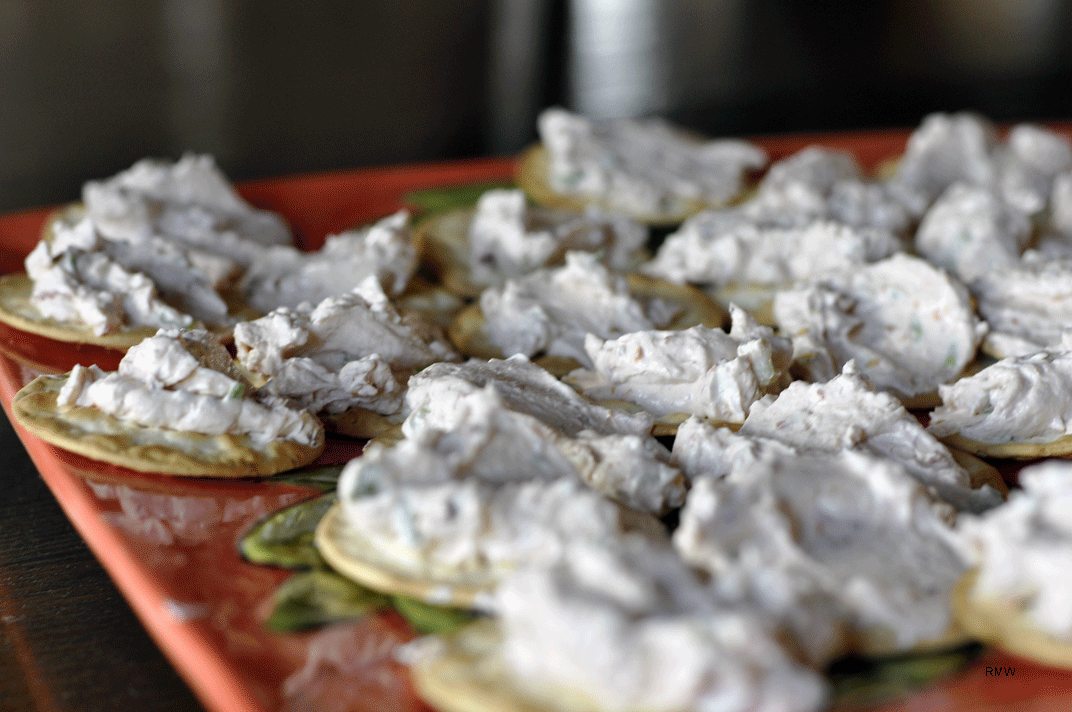 Ina's Sun Dried Tomato Dip
Ingredients
¼ cup sun-dried tomatoes in oil, drained and chopped - about 8 tomatoes
8 ounces cream cheese
½ cup sour cream
½ cup mayonnaise
10 dashes Tabasco sauce
1 t Kosher salt
¾ t freshly ground pepper
2 scallions, thinly sliced
Take this to that Christmas Open House you're invited to and it will be gone in a snap!  It's festive and just a little bit decadent – perfect for the Holidays!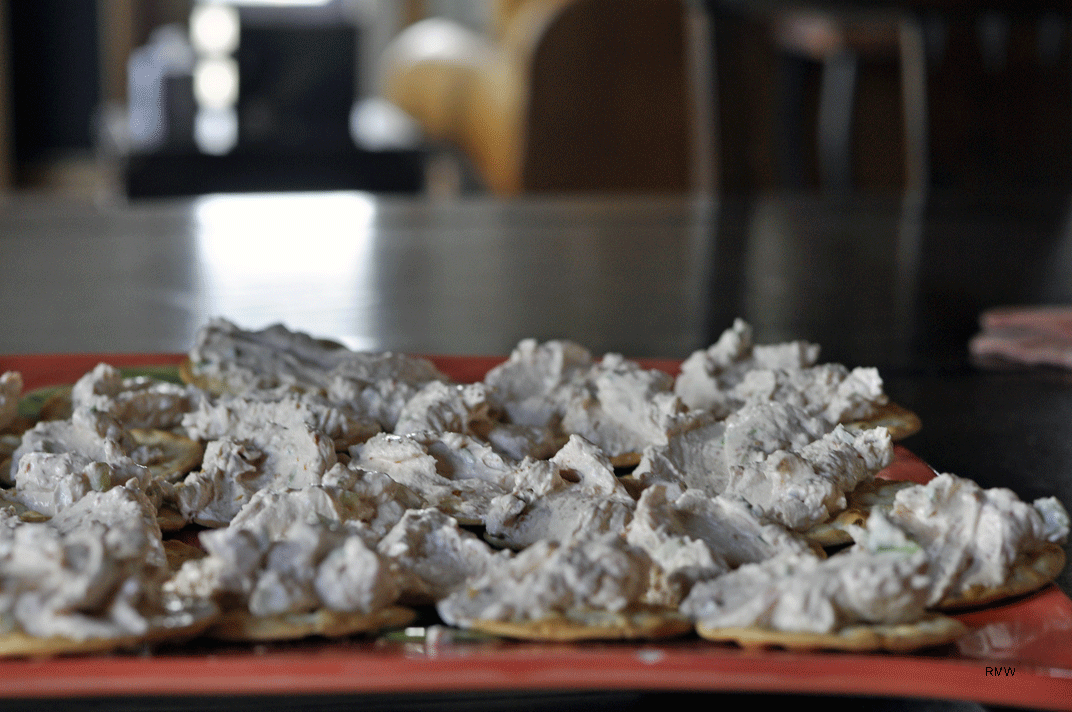 I am joining Ina Fridays this morning – to see what everyone else is contributing, please click on the links below:
appetizer
Posted in
She Cooks
|
10 Comments »