Written by Rocky Mountain Woman on August 1, 2014 – 6:00 am -
Lemony, garlicy, hummus – one of my favorite Ina recipes
I distinctly remember the first time I had hummus.  I was living in South Florida at the time and went for a walk at lunchtime to find something to eat.  There was a Mediterranean deli a block from the office so I went in.  The gentleman who ran the restaurant had a very thick accent and I couldn't understand what he was saying.  Finally I just shrugged my shoulders and told him to make me whatever he liked best on the menu.  He spread hummus in a pita pocket, filled it with fresh vegetables and drizzled yogurt sauce on the top.  I loved it!  Over the course of the next few years I had every single item on his menu at least once and have been in love with Mediterranean food ever since!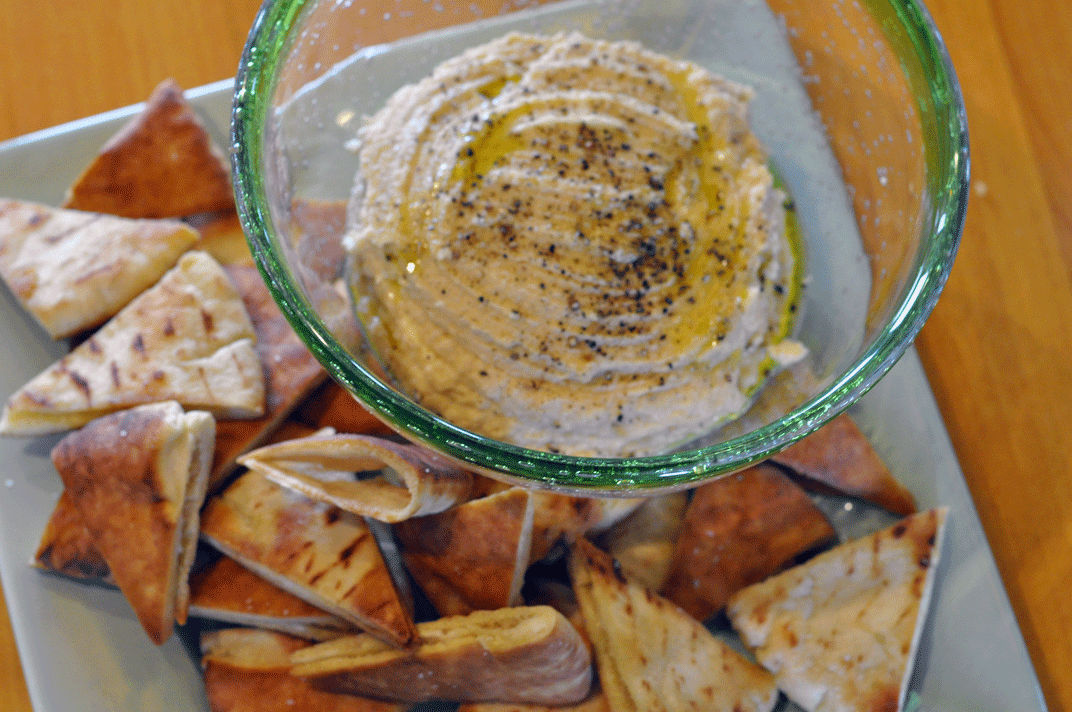 Ina's Hummus
Lemony hummus, perfect with toasted pita or as a dipping sauce for vegetables
Ingredients
2 C canned chickpeas, drained, liquid preserved
1½ t kosher salt
4 garlic cloves, minced
⅓ c tahini
juice from 2 lemons
2 T reserved liquid from chickpeas
8 dashes tabasco sauce
Instructions
Place all the ingredients in the bowl of a food processor fitted with a steel blade and process until the hummus is coarsely pureed'
I like to cut pita bread into triangles, brush with olive oil and sprinkle with coarse salt, bake at 350 degrees until brown & crunchy to serve with the hummus
'
Serve chilled or at room temperature
a good sprinkling of salt and a few grinds of pepper are also nice
and maybe a little drizzle of good quality olive oil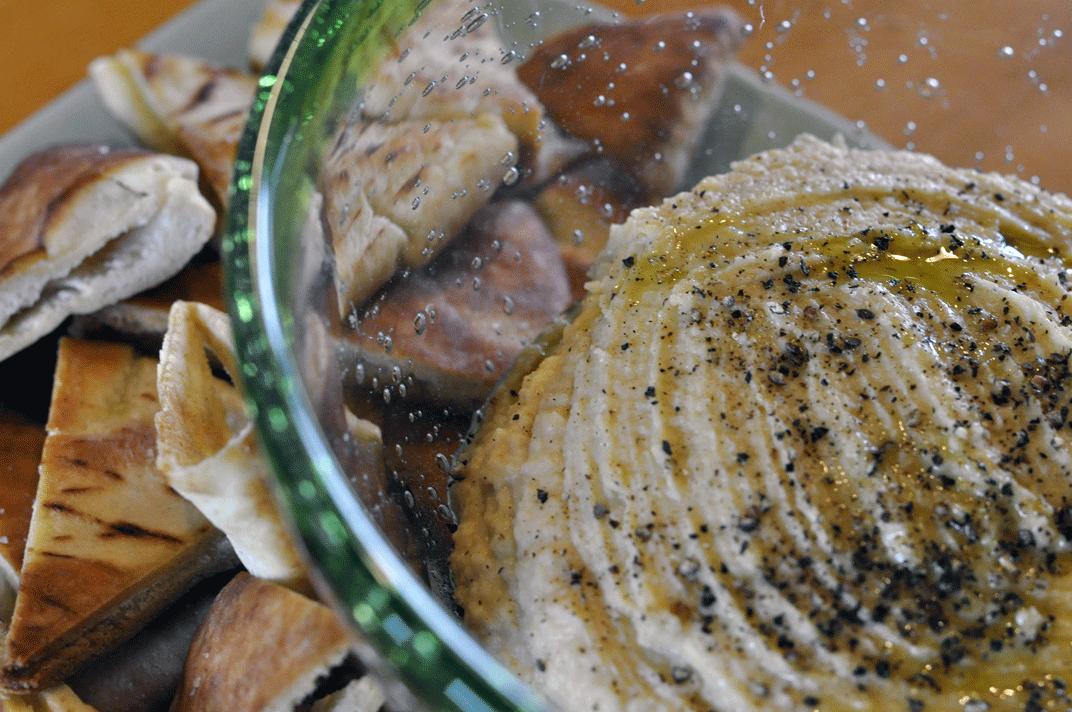 I am joining Ina Fridays this morning – to see what everyone else is contributing, please click on the links below:
She Cooks
|
4 Comments »
Written by Rocky Mountain Woman on July 30, 2014 – 12:05 pm -
It's pepper time! I love this chicken, the peppers are just simmered in the oil and not chopped up on the chicken, so it isn't really hot, just tasty. Peanuts and green onion top it off. Impressive and easy, what more could you ask for?
KUNG PAO MADNESS
Instructions
Stir the cornstarch into the sherry until completely mixed
Add the chicken and coat it thoroughly with the cornstarch mixture
Head the oil in a large skillet and add the peppers, cook until they start to blacken slightly, about five minutes
add the ginger and let it sizzle for a minute
then add the chicken and let it brown on both sides
while it's cooking, open a bottle of Sauvignon Blanc and start sipping!
When the chicken is close to being done, about 30 minutes - add the sugar to the soy sauce and pour over the chicken
let it finish cooking on low - about 15 minutes and then move it to a serving plate and garnish with the green onions and peanuts
Serve with rice and the rest of the Sauvignon Blanc!
You can leave the peppers on the chicken or you can take them off depending on how much you like heat.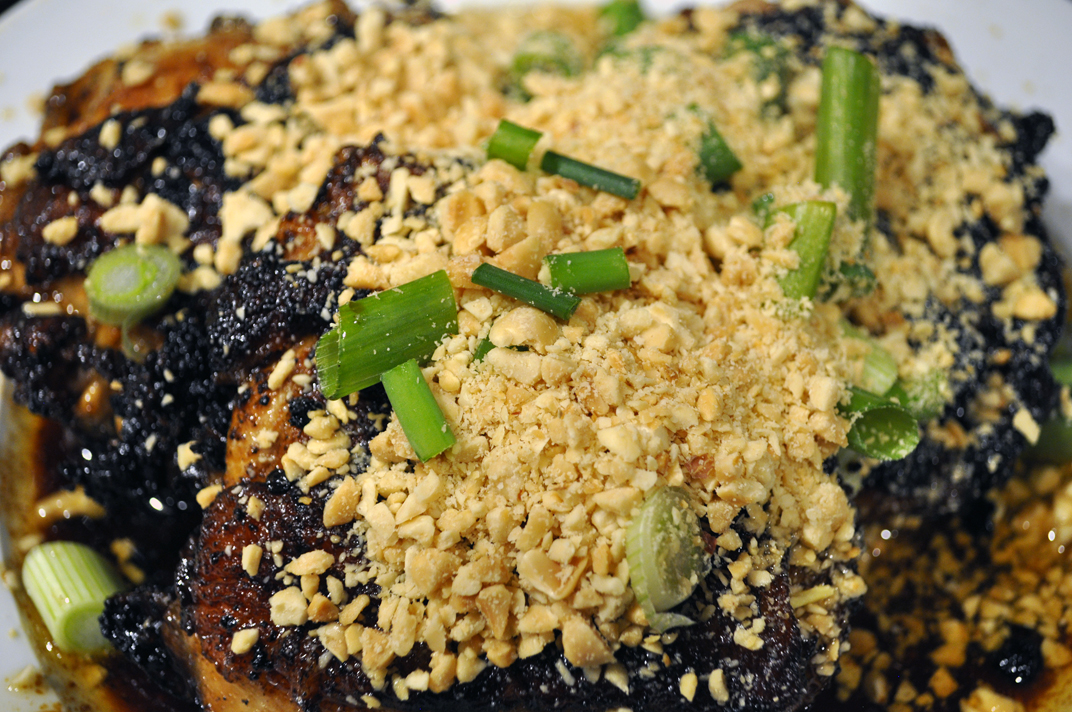 This post is in honor of the letter "K" and part of Jenny Matlock's Alphabet Thursday. For more kicky "K" posts, please click here http://jennymatlock.blogspot.com/
Tags:
Main Dishes
Posted in
She Cooks
|
14 Comments »
Written by Rocky Mountain Woman on July 23, 2014 – 12:05 pm -
Some days it's just there. My heart beats a little faster, my fingers can't keep up with my thoughts.
It's just there.
Those are the good days, the days I remember why I started to do this, why I continue to do this.
Today is one of those days and I'm so grateful. I've had a bit of a creative drought lately. Procrastination reared its ugly head for weeks. I couldn't figure out where my novel was going, couldn't come up with ideas for blog posts. I couldn't feel the muse, my mojo was gone. I was sad, so sad.
But this morning, I poured a cup of coffee, and dragged myself to my office, heart heavy and anxious. I turned on my computer and stared at the blinking cursor for a while, sipping my coffee, wondering if it needed a little Baileys or something.
Then I looked up at the picture I have of my new novel's heroine pinned to a board over my desk and she looked back and I knew what she was going to do next. All I had to do was write it down, so I did. My coffee got cold and when it was time to stop and get ready for work, I was frustrated I had to stop writing. I'm pretty sure I'll look at what I wrote later and see the flaws, but that's all right, it's a start. Promising myself that I would pick up take out after work so I could just resume writing when I got home, I turned off the computer and got dressed for work with a smile on my face and a skip in my step.
This post is in honor of the letter "J" and part of Jenny Matlock's Alphabet Thursday. For more "J" posts, please click here http://jennymatlock.blogspot.com/
Posted in
She Shoots
,
She Writes
|
16 Comments »